Update: We're currently on the 2016 Application for NYU. If you're looking for that post go here: The Fall 2016 Application Is Live!
If you're looking for tips on applying check out: 7 Things to do if you're applying to NYU , The Dirt on Selecting a School/College At NYU, or Advice for the class of 2020
Also you can connect with NYU on Social Media. Look for "Meet NYU" on Facebook, Twitter, Instagram, and Youtube.
…in 22 days.  On August 1, the Common Application will launch the 2015 first year and transfer applications.  We will then begin accepting applications for both spring (transfer students only) and fall (first year and transfer students) admission.
Prospective freshmen anxious about the application process can get a head start on the NYU Writing Supplement now.  This year's NYU Writing Supplement will be as follows:
NYU is global, urban, inspired, smart, connected and bold.  What can NYU offer you, and what can you offer NYU?
Be creative, people!  Tell us what gets you up in the morning and what keeps you up at night.  Tell us how you would take advantage of a global network where more students study abroad than any other university.  Tell us about your ambitions and how they would impact the largest independent research university in America.  Tell us about how you would contribute to our campuses.  Tell us how you would improve life in the great cities of the world.
Don't tell us what you think we want to hear.  Tell us who you are, what you will do, and how you would make us proud.
Show us what you've got and have some fun with this!
The holiday season is my favorite time of the year. I get to decorate my apartment (and my cubicle!), I have an excuse to bake more than usual, and most exciting of all: reading season begins! While I might be excited about reading applications, I'm sure current seniors out there are starting to feel the stress of looming application deadlines. Below find some helpful hints to make the most of the next three weeks.
Cubicle Fireplace!
1. Make a checklist. What do you still have to do? Maybe you need to follow up with your teacher and counselor to make sure they sent in their letters of recommendation, or maybe you need to send us your SAT scores. Your application materials are due on January 1st, but don't forget about the financial aid application deadlines, as they can creep up on you! Keep track of all your deadlines and what materials need to be sent and you'll be in good shape.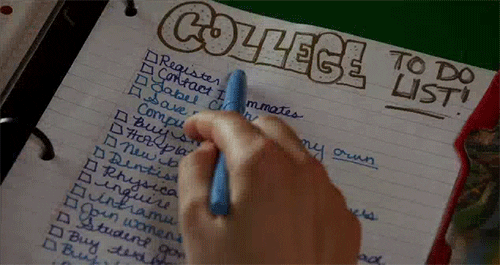 2. Do your research! Nothing bugs me more than reading an application where the student doesn't know anything about NYU! Our supplemental essay asks a pretty simple question: Why NYU? Get creative with this answer and tell us all the things that excite you about NYU. How will you take advantage of the global network? What clubs do you want to get involved in? What do you want to study? I read many essays where students write love letters to New York City, quoting Jay Z and Frank Sinatra. While I love to see your passion for NYC (and I'm passionate about it too, I've lived here for a long time!) there is so much more to NYU than NYC! Make sure you let us know more about your interest in NYU outside of our location.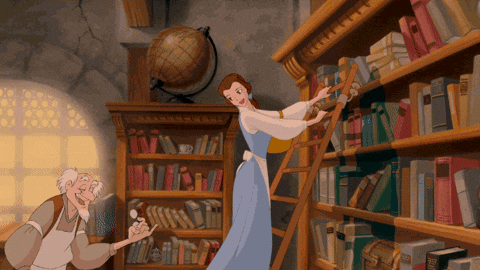 3. PROOFREAD! I say this to every student, parent and counselor I speak with. You want to put your best foot forward in your application—make sure you don't have any typos, grammatical errors, and make sure you submit the correct draft of your essay! You may have spent months revising it, but make sure you send us the most up to date version!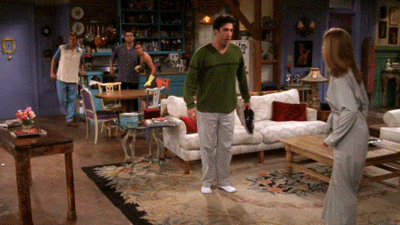 4. Get your application in before the deadline! Did you know that our deadline is January 1st at 11:59pm Eastern Standard Time? That means that if you live in California and wait until midnight Pacific Time, your application is already 3 hours late! Try to get your apps in before you go home for the holiday break—then you can enjoy your holiday, celebrate the new year with friends and family, and you won't have to worry about technical difficulties when our offices are closed during the holiday break.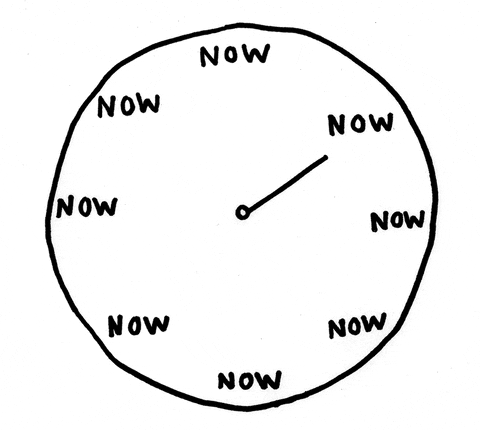 5. Keep studying! I know it's easy to get distracted by all the fun things that happen in senior year—homecoming, prom, etc. We wouldn't want you to get into your dream school and then let a semesters worth of poor grades jeopardize your offer of admission. The work you do in senior year is going to best prepare you for the rigor of NYU—an offer of admission isn't an excuse to slack off.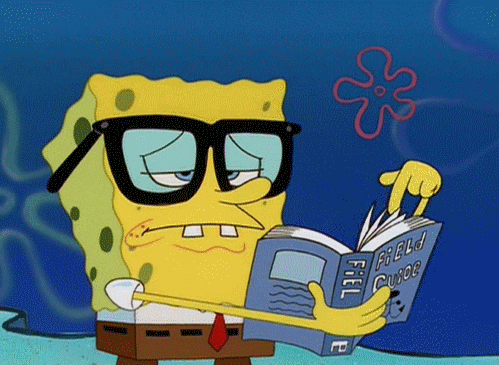 6. Ask questions! Have a last minute question about the different between Psychology in CAS and Applied Psychology in Steinhardt? No sure if you should apply to CAS undecided or to the Liberal Studies Core Program? Ask us! Shoot us an email (admissions@nyu.edu) , call our admissions hotline (212.998.4500). We are happy to be a resource for you, but time is running out, so call soon!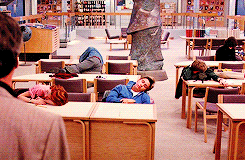 7. Say thank you! Don't forget to say thank you to your guidance counselor, teachers, friends, and family for all of their support throughout the college process. A thank you note can go a long way, and you couldn't have made it through this process without your support network!